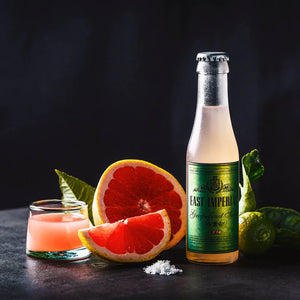 We've created a dry pink Grapefruit Soda like no other, packed with zesty ruby red grapefruit. It's the perfect complement to your favourite premium rum or tequila, or exceptional just on its own.
GRAPEFRUIT SODA TASTING NOTES
It is full-bodied and fresh with a floral hint on the palate, rolling into a tight dryness and fizz. Tropical & Zesty to finish with a white pepper spice.